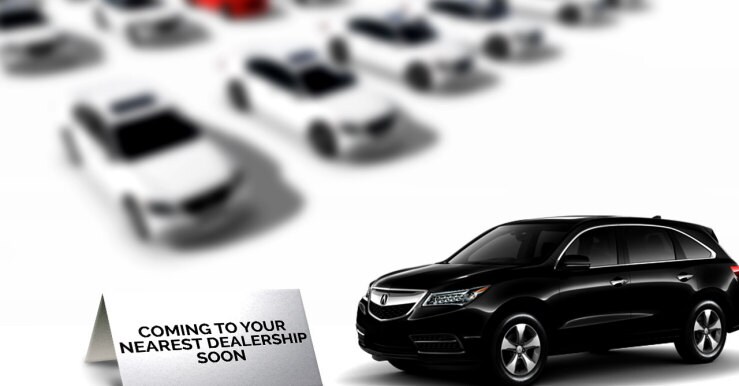 Acura's RDX 2016 should hit US dealerships in the spring of 2015, adding to an already bumper year in sales. Japanese luxury brand's entry level sports utility vehicle (SUV) RDX has seen solid sales in the vehicle market
Recently, at the Chicago Auto Show the company introduced the next generation RDX model, expected to be launched within the coming months.
The big question for consumers now is RDX 2015, available now or the new RDX 2016 for which there is some wait?
The new model of RDX is a little more stylish, a little trendier. The headlights have been updated, so too have the tail lights plus front and rear bumpers. That aside, there isn't much difference in style between the two RDX models, although this year's model SUV has a more current interior. Not to mention, back seat passengers get climate vents
Acura has introduced a new entertainment system with better functions. However, the driver has to compete with two screens in the RDX 2016, which means more distraction while on the road. The upside of that, however, is better connection with the world, better user interface and applications.
Honda Motor Company's (ADR) (NYSE:HMC) Acura RDX 2016 has small enhancements in its new 3.5 liter V6 engine. Horsepower has been improved from 273 to 279. Torque has slightly increased from 251 pounds per feet to 252. All of this should see an improvement in performance.
Acceleration has been amplified as well. And so has overall fuel consumption; but only by 1 mpg when driving on highways. The difference will be more visible when a regular motorist gets their hands on the wheel.
The area the Acura RDX 2016 really scores on its electronic and safety features. The security system has a dramatic improvement. The electronic safety system now gives the driver blind spot warnings. The car has windscreen wipers which sense rain. It can now be started with a remote control and parking is assisted by in-built system software. You want cruise control? You got it. Rear cross traffic alerts? You have those too, even if you don't know what they are. Awards are expected for its safety upgrades.
Dealership lots still have 10,500 units of the Acura RDX 2015. These should attract competitive dealers' discounts as the new model becomes more available.
The all important price tag should be around the $35,000-36,500, although the specs with the SUV add to that. There are some updates in the model, but these are negligible and people can get by without them. With the exception of the safety update, the vehicle is practically the same. According to cars.com, RDX 2015 is a better buy than the updated version as it is comparatively cheaper. However if the driver is a tech fanatic, then the RDX 2016 is advised as a good buy.
Date Posted: March 16, 2015